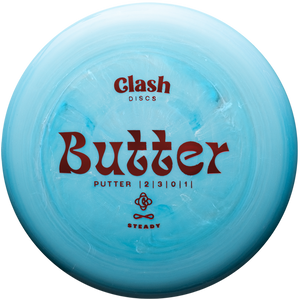 The Butter is a straight flying putter with a minimal fade. It features a beadless and round profile, giving you a comfortable grip. This makes for a great putter that will fly straight, hyzer, or anhyzer; shaping the shot to whatever you need it to be.


Flight Numbers: 2 | 3 | 0 | 1

About Steady Plastic: STEADY is a durable and flexible premium plastic that guarantees a nice easy grip in all circumstances.


People who bought this product, also bought