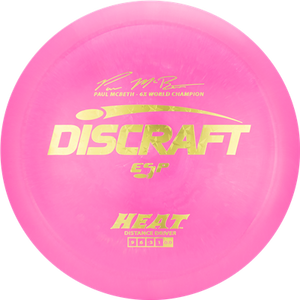 Heat - Distance Driver: Speed 9 | Glide 6 | Turn -3 | Fade 1 | Stability 0.0
Please note: Disc colors and stamp will vary.

Making debut as the 2014 Ace Race prototype, the Heat has become a player favorite with its smaller rim and impressive glide.  Replacing the Avenger SS in his signature series, the Heat has become a go-to roller disc for Paul McBeth.

People who bought this product, also bought