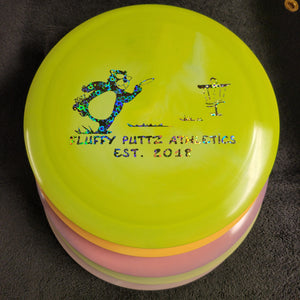 2022 Fluffy Puttz Athletics Stamp
PAUL MCBETH ZEUS
Distance Driver: Speed 12 | Glide 5 | Turn -1 | Fade 3 | Stability 1.9.
The Zeus is Paul McBeth's first distance driver in his lineup. The Zeus is a powerfully overstable driver meant for full power distance drives for advanced players. 
Colors are very variated. Colors listed by dominate color in plastic.
People who bought this product, also bought