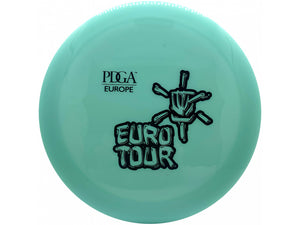 EVERYTHING YOU TOUCH TURNS TO GOLD! ALMOST. AT LEAST THIS PIECE OF PLASTIC DID IN OUR HANDS.

The Guld is an overstable distance driver which will put you further down the fairway than ever before. The wider rim, 24 mm, and low profile design assure a speedy power shot with glide and predictable fade, even in the head wind.

Suitable for: Experienced players, consistent distance drives

Flight specs: Speed 13 / Glide 5 / Turn -0,5 / Fade 3
K1 Line is Kastaplast's super durable material that has a nice combination of firmness and gumminess. Disc golf discs in the K1 Line have both solid and translucent colors.
People who bought this product, also bought