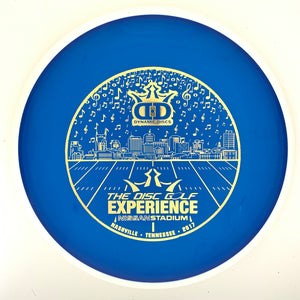 Whatever situation you find yourself in on the course you can always fall back on the Sarek. It's a reliable, stable, putt and approach disc that works very well as a short range driver too. No matter if you are new to the game or a seasoned pro, you can find many ways to put this disc to good use. This overmold disc has an Opto Line flight plate and an Gold Line rim.
Speed: 2 Glide: 4 Turn: 0 Fade: 1.5
About Opto:
Opto is made out of some of the world's most durable plastics. It comes in a variety of beautiful translucent colors. The Opto Line plastic has been developed to withstand severe punishment and extreme conditions better than other plastics.
About Gold:
Gold Line is Latitude 64's premium blend plastic. The start of the mix has been the same brand plastics used in Opto Line but they added a different polymer to give it better grip without losing the excellent durability of Opto Line.
Awesome!!
Great shop and fast shipping 5 stars all day long!
People who bought this product, also bought